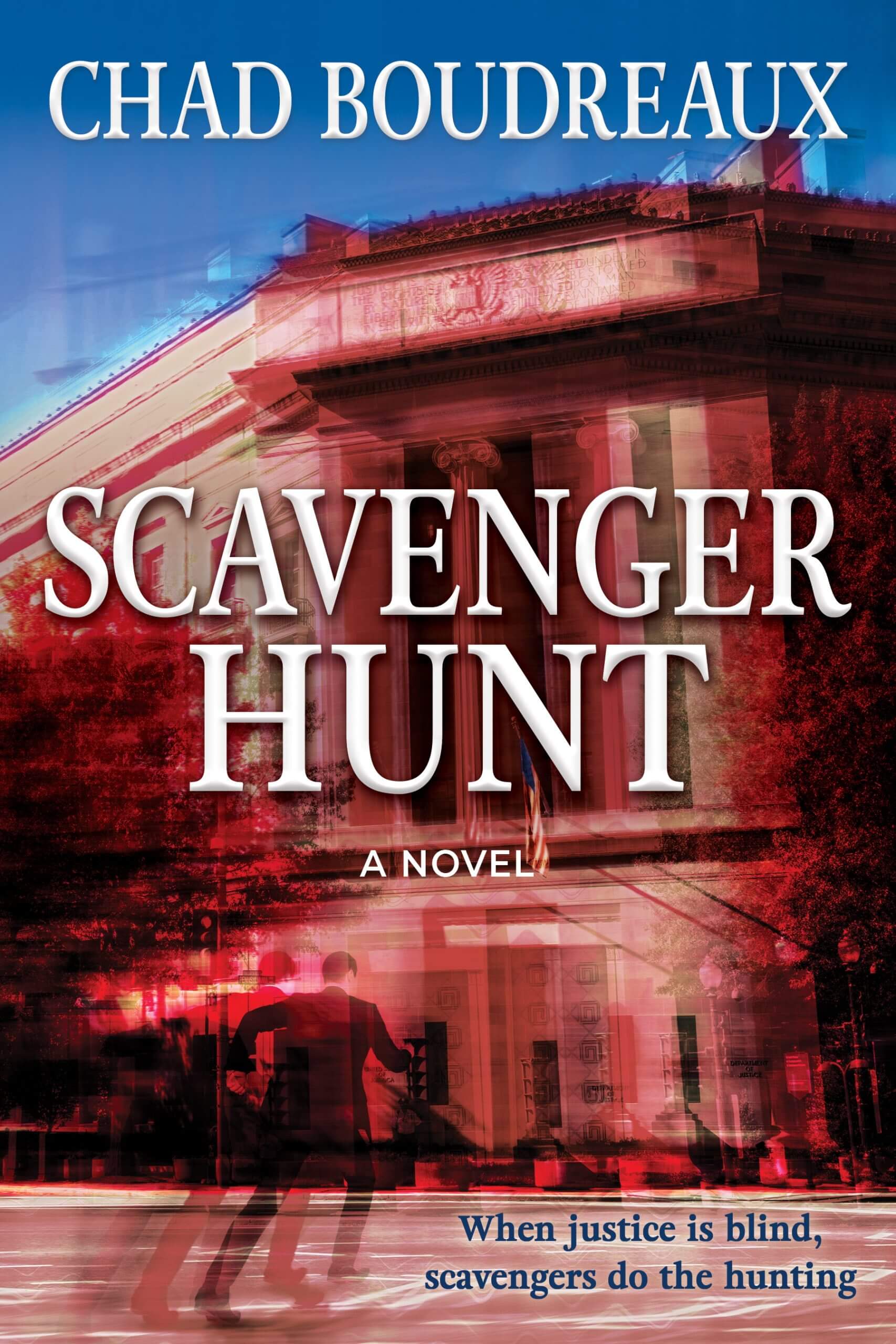 BUT THERE'S A SECRET ON THE EIGHTH FLOOR...
Blake Hudson is a justice department attorney who occupies one of the most converted positions in Washington, D.C. But after a series of attacks on American soil and a bad court ruling that could debilitate the government's ability to protect the nation, Hudson is assigned new responsibilities in the main Justice building.
A small, clandestine group meets on this dimply lit, concealed level unknown to most Justice Department employees. Led by an introverted CIA analyst, Hudson finds himself inserted into a group of superstar intelligence and military operatives whose ostensible mission— Operation Scavenger Hunt— is to fight terror with the freedom to bypass bureaucratic hurdles. Hudson becomes skeptical of the operation as members begin to break laws until, with no forewarning or explanation, the group disbands, and he finds himself the scapegoat.
Transformed from hunter to hunted, Hudson tried to piece the puzzle together as those associated with the disbanded operation begin suffering strange deaths. Not knowing whom to trust, Hudson searches for answers… fighting to stay alive.
REVIEWS
"Hankering for some espionage? Follow newbie lawyer Blake Hudson in Chad Boudreaux's Scavenger Hunt as he races to escape from vicious foes while trying to figure out exactly how his job took this bizarre turn."
REVIEWS
"With its likable characters, high stakes mystery, and immersive setting, The Scavenger Hunt is a great and suspenseful mystery novel that will keep your attention from the very beginning."
REVIEWS
"Readers who like a story in which someone is shoved headlong into a very different life, à la Robert Ludlum's Jason Bourne, are the audience for this fast-moving thriller."
REVIEWS
Scavenger Hunt by first time author Chad Boudreaux is a thrill packed novel. Excellent in detail and authenticity, it is about Blake Hudson who is lawyer for the Justice Department. He is assigned to a secret counter-terrorism organization. After a few successful missions, all of a sudden Blake has lost touch with every member, and soon finds that people are trying to kill him. Excellent twists and turns as Chad tries to solve the mystery of what has happened. With everything going on in our country, it is a good look at the nuts and bolts of working at the Justice Department and makes one wonder – is this really fiction?
REVIEWS
Boudreaux weaves a daunting story of treachery and puppeteering in this finely crafted race for survival. As terror and history come to bear, it will be through grit and determination that justice is delivered, and wrongs are made right in one giant Scavenger Hunt.
Countdown to Scavenger Hunt